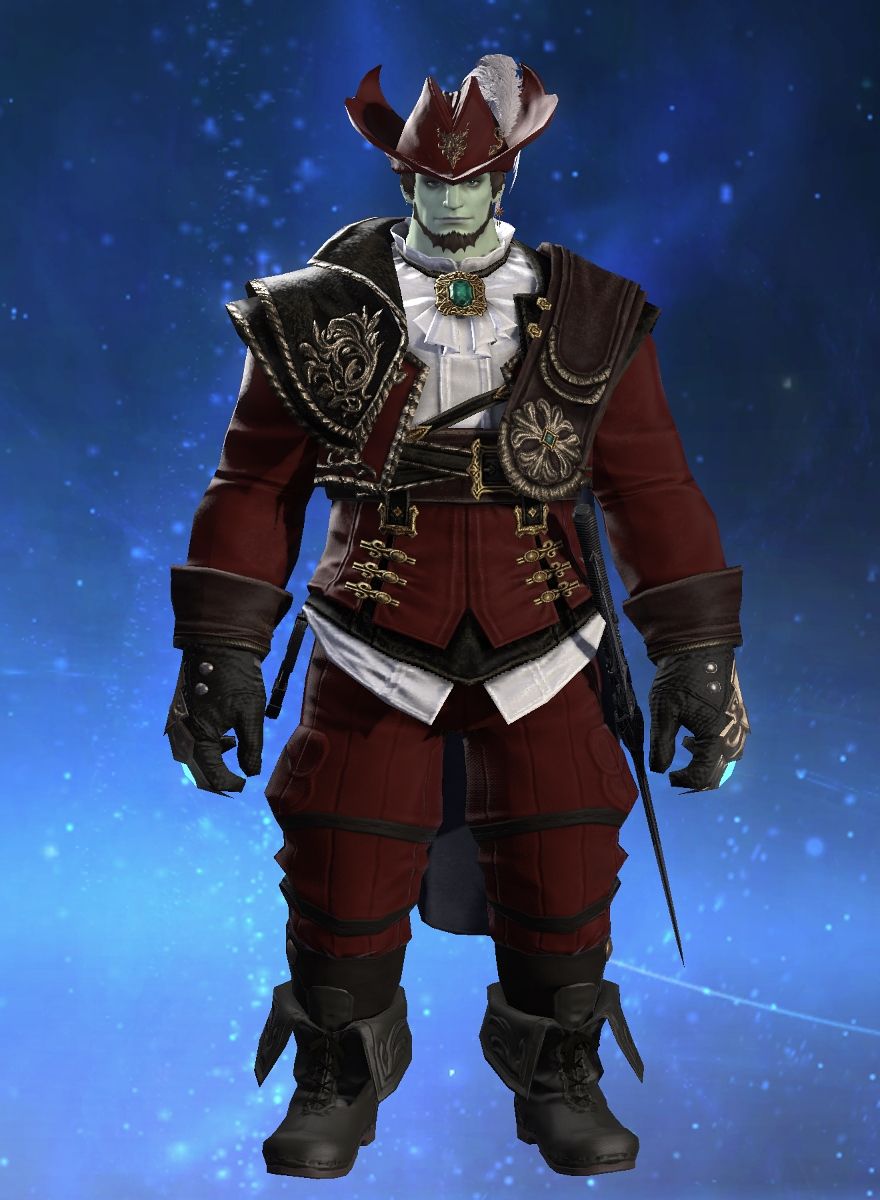 Name
:
Galka Rock
ID
: 8646287
Moniker
: Carrier of the Kettle
Race
: Male
Roegadyn
of
Sea Wolf
clan
Nameday
: 9th Sun of the 4th Astral Moon
Guardian
:
Halone, the Fury
Location
:
Ul'dah, Famfrit, Primal
Grand Company
:
Flame Captain in
Immortal Flames
About
: After his adventures in Vana'diel, Stragus found himself again approached by Iroha from the future, with knowledge of the realm of Hydaelyn. Iroha, with whom he fought together to set history on its appropriate course, saving Vana'diel from the Cloud of Darkness bestowed upon him the knowledge to traverse universes and travel to Hydaelyn, a realm in need of a warrior of light. And so he arrived upon the world on the continent of Eorzea to face the encroaching Garlean Empire.
Life was hard at first, and he found many difficulties in adjusting to his new world, but an unfortunate mining accident in Bastok that led to the loss of his tail, ended up helping him to fit in with the Roegadyn Sea Wolves clan, which he was often mistaken for being. He lived in Limsa Lominsa for a time before feeling the call to adventure take him to Ul'dah, where he became a resident. Ul'dah sort of reminded him of his home in Bastok, and of the land of his ancestors in the Alteppa desert.
Galka made his name as an adventurer, but all the while, the empire was unfolding a terrible plan in secret. He learned of these plans with other adventurers and sought to prevent the fall of Dalamud onto the continent.
Alas, the plans set forth by Nael Van Darnus of the empire proved to be too much for even the gods. And so the fall of Dalamud ushered in the Seventh Umbral age. Thanks to Louisoix Leveilleurl; however, the realm was saved(although heavily damaged). As part of the final stand of Louisoix, he and other adventurers were transported 5 years forward, though with fragmented memories.
Eventually, Galka Rock found himself once again at fate's doorstep when he was riding into Ul'dah ready to once again pick up the mantle of adventurer.
Now with renewed fervor he pursues his journey to bring balance to this new realm, and to regale the members of this realm of the wonders of the holy "Galka Rock(sometimes knows as the holy moon pebble of Altepa)" of Vana'diel. And so he took on this new name. Restoring balance to the realms is his new cause.
May the power of galka rock bless him and all those who cross his path.
Hallowed be Galka Rock.
Achievements

Battle

Battle

Dungeons

Raids

The Hunt

Treasure Hunt

Trials

Character

Class

Commendation

Disciples of Magic

Disciples of the Hand

Disciples of the Land

Disciples of War

General

Gold Saucer

Crafting

Aclhemist

Armorer

Blacksmith

Carpenter

Culinarian

Goldsmith

Leatherworker

Weaver

Exploration

Abalathia's Spine

Coerthas

Dravania

Duty

Gyr Abania

La Noscea

Mor Dhona

Othard

Thanalan

The Black Shroud

Gathering

Botanist

Fisher

Miner

Grand Company

Grand Company

Immortal Flames

Maelstrom

Order of the Twin Adder

Items

Currency

Items

Materia

PvP

Frontline

General

Rival Wings

The Wolves' Den

Quests

Beast Tribe Quests

Levequests

Quests

Seasonal Events
Minions
Mounts