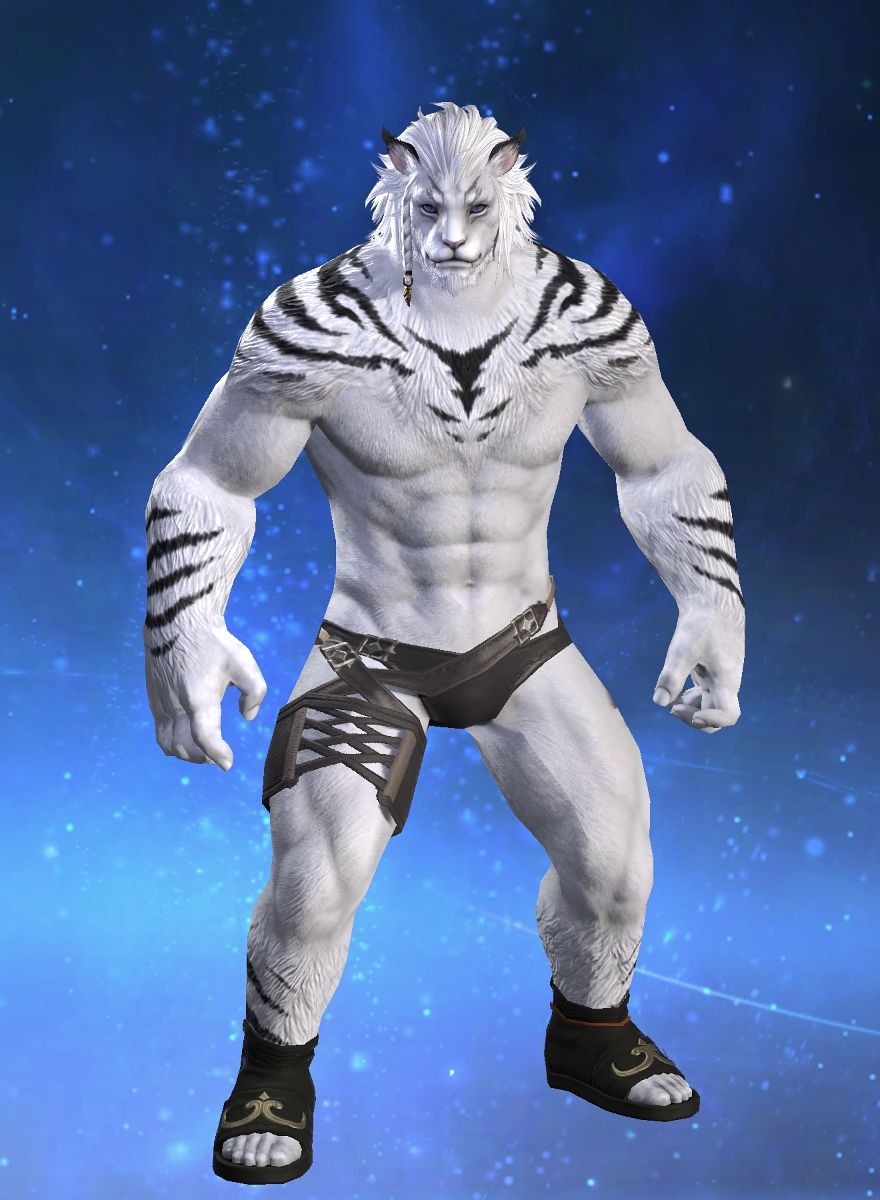 Name
:
Yukiko Yue
ID
: 7875387
Moniker
: The White
Race
: Female
Miqo'te
of
Keeper of the Moon
clan
Nameday
: 10th Sun of the 5th Astral Moon
Guardian
:
Menphina, the Lover
Location
:
Ul'dah, Mateus, Crystal
Grand Company
:
Second Flame Lieutenant in
Immortal Flames
About
: Yukiko Yue, who prefers to be called Yue, is and always has been alone. His name meaning "Rare Child of the Moon" has been a mark of shame throughout his entire life. Though his features are more recognizable as a Keeper of the Moon, Yue was actually conceived by a secret love between a Seeker and a Keeper. Shunned by both of his parents tribe and seen as a poison to the tribe's societies, Yue was left as a young child out in the wild. With no one to look after him and no where safe to hide Yue grew up to be extremely independent, rarely speaking to anyone at all. When he was 14 years old Yue was ambushed by a pack of monsters and as he fled from the battle he stumbled through deadly poisonous pricker bushes which put him within an inch of deaths grip and has left a scar across his face. From his years in the wild, however, he had become adept at distinguishing all manner of flora and fauna throughout the land and was able to create a concoction to rid himself of the poison. He learned an invaluable lesson that day about the usefulness of poisons and from that day began training his body to reject nearly all natural poisons found in the world. In addition to this he began figuring out how to alter poisons to modify his weapons' strength. Though they can never be seen, Yue is constantly carrying all manner of defensive equipment and is particularly fond of his poison darts which can immobilize nearly any person they comes in contact with.
Traveling the land Yue cared not for the troubles of others. His main focus was his own survival and as such he has been hired as a mercenary for many groups of unsavory people. He quickly became well known amongst hidden sects of thieves, rogues, and assassins who have given him the name "The Shadow."
Achievements

Battle

Battle

Dungeons

Raids

The Hunt

Trials

Character

Class

Commendation

Disciples of Magic

Disciples of the Hand

Disciples of the Land

Disciples of War

Gold Saucer

Crafting

Aclhemist

Armorer

Blacksmith

Carpenter

Culinarian

Goldsmith

Leatherworker

Weaver

Exploration

Coerthas

Duty

La Noscea

Mor Dhona

Thanalan

The Black Shroud

Gathering

Botanist

Fisher

Miner

Grand Company

Grand Company

Immortal Flames

Items

Currency

Items

Materia

PvP

Frontline

General

The Wolves' Den

Quests

Beast Tribe Quests

Levequests

Quests

Seasonal Events
Minions
Mounts