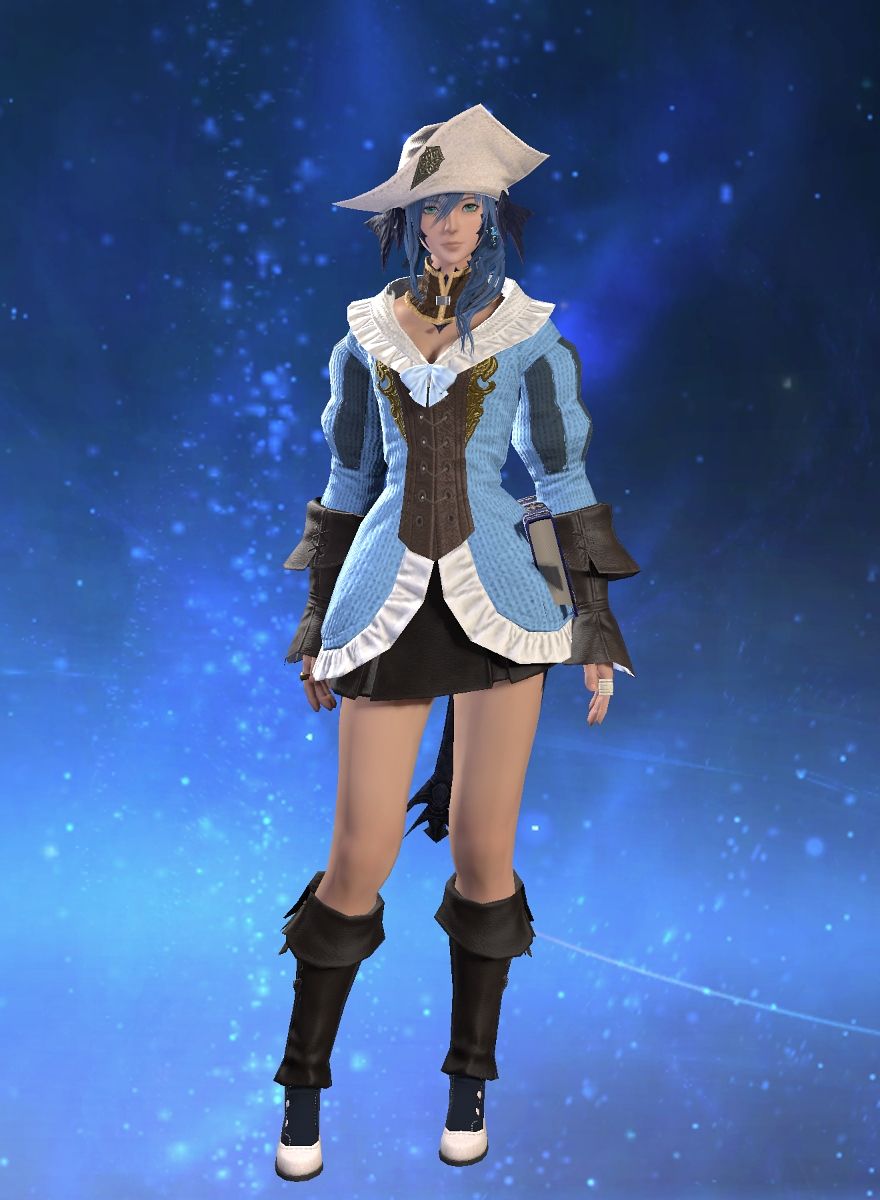 Name
:
Stamkos Azelas
ID
: 3546539
Moniker
: Unbeliever
Race
: Male
Hyur
of
Midlander
clan
Nameday
: 29th Sun of the 3rd Umbral Moon
Guardian
:
Halone, the Fury
Location
:
Gridania, Moogle, Chaos
Grand Company
:
First Flame Lieutenant in
Immortal Flames
Free Company
:
Légionnaire in
Valkyrie
About
: [RP en cours]
Naryu Klaars s'en est allée. après 3 années en tant que Chevalière Dragon, elle a décidé de poser sa lance, et de laisser la place à Stamkos.
Stamkos Azelas est un chevalier dragon depuis sa jeunesse. Il a suivi de prêt les exploits de Naryu, guerrière de la lumière et Dragoon hors du commum. Son acharnement, et son aisance avec le maniement de la lance a tout de suite plu à Naryu.
Ils se sont rencontrés assez tôt durant l'aventure de Naryu.
Après plusieurs rencontres, et combats d'entrainement pour améliorer les compétences de Stamkos, Naryu avait décidée d'en faire son disciple.
C'est alors en Novembre 2016, que Naryu, après avoir été sévèrement blessé durant un combat contre les guerriers des ténèbres qu'elle dû renoncer à son destin ...
Cette blessure, très profonde demande beaucoup de repos et surtout énormément de temps de guérison.
C'est pourquoi Naryu a promu Stamkos Guerrier de la Lumière, qui a fait ses preuves durant toute la durée de leurs années de partage, avec la conviction de pouvoir faire le bien en Eorzea.
Achievements

Battle

Battle

Dungeons

Raids

The Hunt

Treasure Hunt

Trials

Character

Class

Commendation

Disciples of Magic

Disciples of the Hand

Disciples of the Land

Disciples of War

Gold Saucer

Crafting

Armorer

Blacksmith

Carpenter

Culinarian

Goldsmith

Leatherworker

Weaver

Exploration

Abalathia's Spine

Coerthas

Dravania

Duty

La Noscea

Mor Dhona

Othard

Thanalan

The Black Shroud

Gathering

Botanist

Fisher

Miner

Grand Company

Grand Company

Immortal Flames

Items

Currency

Items

Materia

PvP

Frontline

General

Quests

Beast Tribe Quests

Levequests

Quests
Minions
Mounts