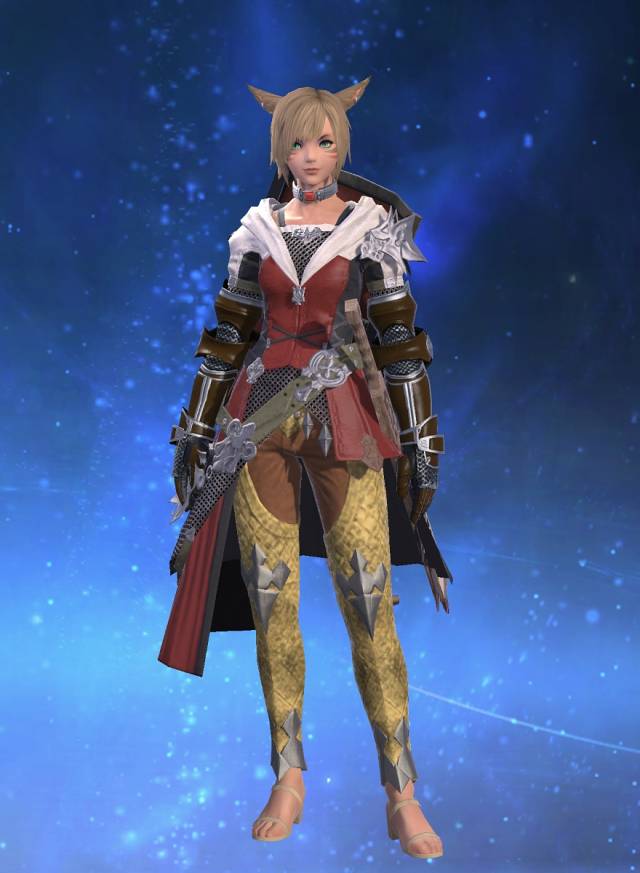 Name
:
A'shelia Orunitia
ID
: 23641264
Moniker
: The Heart of the Party
Race
: Female
Miqo'te
of
Seeker of the Sun
clan
Nameday
: 4th Sun of the 2nd Astral Moon
Guardian
:
Azeyma, the Warden
Location
:
Gridania, Mateus, Crystal
Grand Company
:
Serpent Private First Class in
Order of the Twin Adder
About
: A quiet woman from the Antelope Tribe, A'shelia has always wanted to see the world. She loves to travel, which her parents weren't thrilled with, but they reluctantly assented. She wants to learn as much as she can about the world and to protect those in need.
Her parents were overprotective when A'shelia was young. Her brother caused a conflict in the family when A'shelia was very young. He left shortly after and has not returned in two decades. A'shelia has few memories of her brother, mainly remembering a sad smile and hard eyes. She has never been told what happened. Secretly, she hopes to find him in her travels.
A'shelia is slow to speak and a bit shy, but she can be a fierce fighter when protecting friends, family, or those in need.
Minions
Mounts