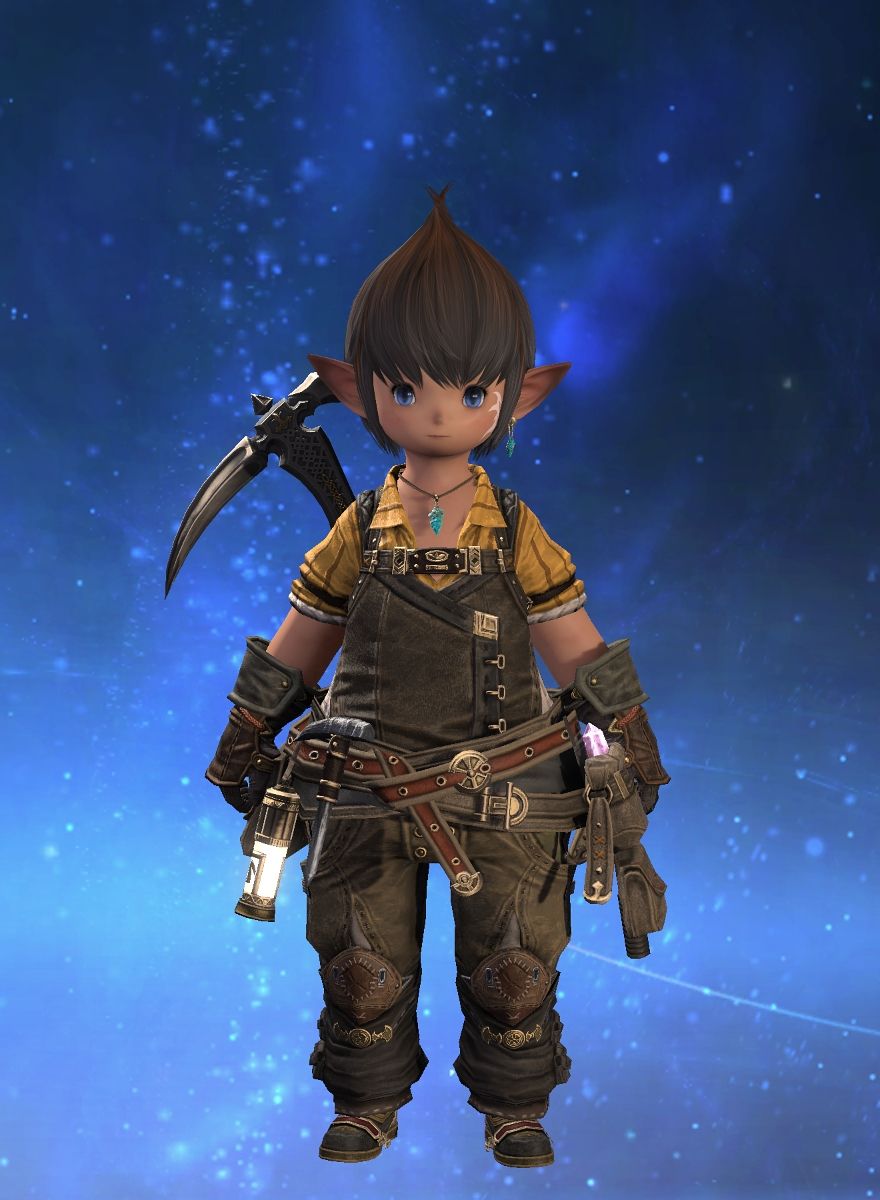 Name
:
Aldir Ileani
ID
: 2309101
Race
: Male
Lalafell
of
Plainsfolk
clan
Nameday
: 25th Sun of the 1st Astral Moon
Guardian
:
Oschon, the Wanderer
Location
:
Gridania, Adamantoise, Aether
Grand Company
:
First Serpent Lieutenant in
Order of the Twin Adder
About
: Hello~
Welcome to the onion head's lodestone. I hope you enjoy your stay.
Hopefully you looked me up because of something positive; if not, realize everyone has bad days. I'm usually not irritable or insulting unless another person provokes me by deliberately being as obtuse as possible.
Feel free to drop me a message anytime. I will not help out with crafting high-tier recipes for free unless I've known you for a while or you're a good friend of one of my friends. I've been bitten in the ass too many times on this one.
__________________________________________
Main: White Mage
Secondary: Paladin
4-star Crafters: BSM, ARM, CRP
__________________________________________
FFXI server: Saeble@Lakshmi (retired)
Previous servers: Bapidai@Asura, Saeble@Garuda
FFXIV alts: L'elvaan Dhalmel@Balmung
Minions
Mounts