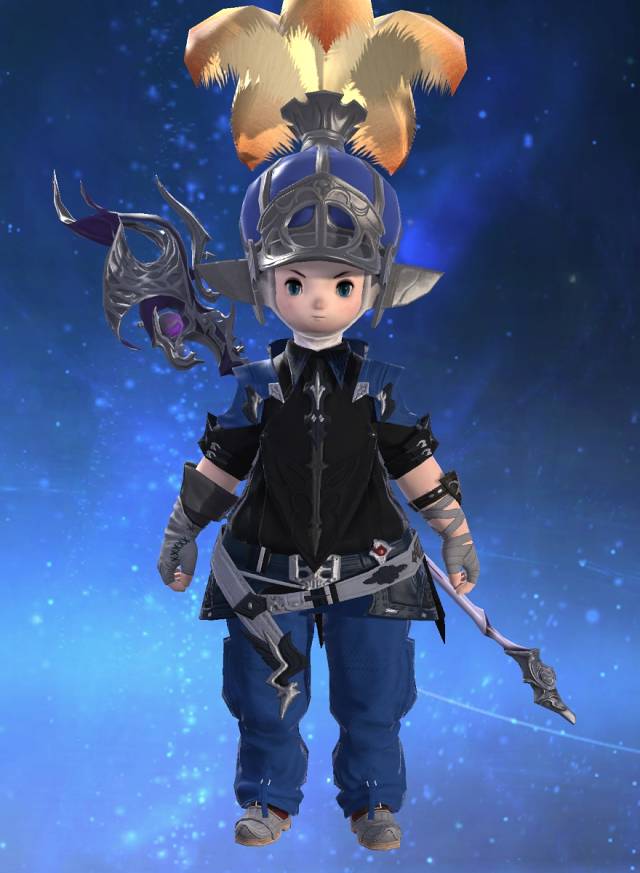 Name
:
Wyrm Limion
ID
: 2289851
Race
: Female
Lalafell
of
Plainsfolk
clan
Nameday
: 26th Sun of the 1st Astral Moon
Guardian
:
Althyk, the Keeper
Location
:
Limsa Lominsa, Odin, Light
Previous locations

Louisoix, Chaos
Grand Company
:
Storm Captain in
Maelstrom
About
: FFXIV Endgame raider.
Been playing FFXIV since 1.0, played 1.0 for about a month before quitting.
Was a longtime contributing member of FFXIVCore for years before 1.0 release, needless to say watching a community die was saddening...
Been raiding in MMO's since 2005 since my first Onyxia raid midway through Vanilla WoW. Cleared every raid from then until ARR release when I stopped playing Wow to return to FFXIV for 2.0, been raiding ever since.
Killed all raid content in ARR before Echo, and killed SCOB Savage in i130, Melusine you saucy minx :)
Heavensward was a pretty rocky time for me, lost my static and FC and ended up bouncing between statics during Gordias and Midas and as a first not having a group to kill A4S and A8S while they were meta, but I did return to A4S in Midas gear to kill it and returned to A8S in Creator gear to kill that also.
The rocky road was mostly my own creation really, made obligations to my FC static I couldn't uphold and my ability to play my job well slipped majorly.
Been tanking for all of my raiding career in WoW and FFXIV but decided then to retire that role and focus on MCH since it fit my playstyle very well.
Happily found a great group to swiftly kill Creator and ride out the end of Heavensward.
I progressed and killed all Omega savage with a Group called GobbueFangs on Phoenix many who were part of <Dango> as a replacement for their Bard for this tier. After their Bard returned to the game after O4S was on farm I left to look for a new group.
I found a great group that fit my raiding ambitions and personality called Wipe Hype! 6/8 members who are part of an FC on Louisoix called Gungnir Knights<ODIN>.
Recently I decided to leave Phoenix for a new server, just about all my old friends had either left the server or the game so it was time for a new start, have been having a great time with my static that I decided to join them on Louisoix with Gungnir Knights.
Current:
A group of us from Gungnir Knights have created a new FC called Keeps of Caliburn, let the good times roll.
Looking forward to 4.2 and new raid content, still working on Ultimate.
[ff14lca_x0wp6ejm]
Affiliations
:
Achievements
Registered
: 2017-05-09
Updated
: 2021-02-23 20:35:09