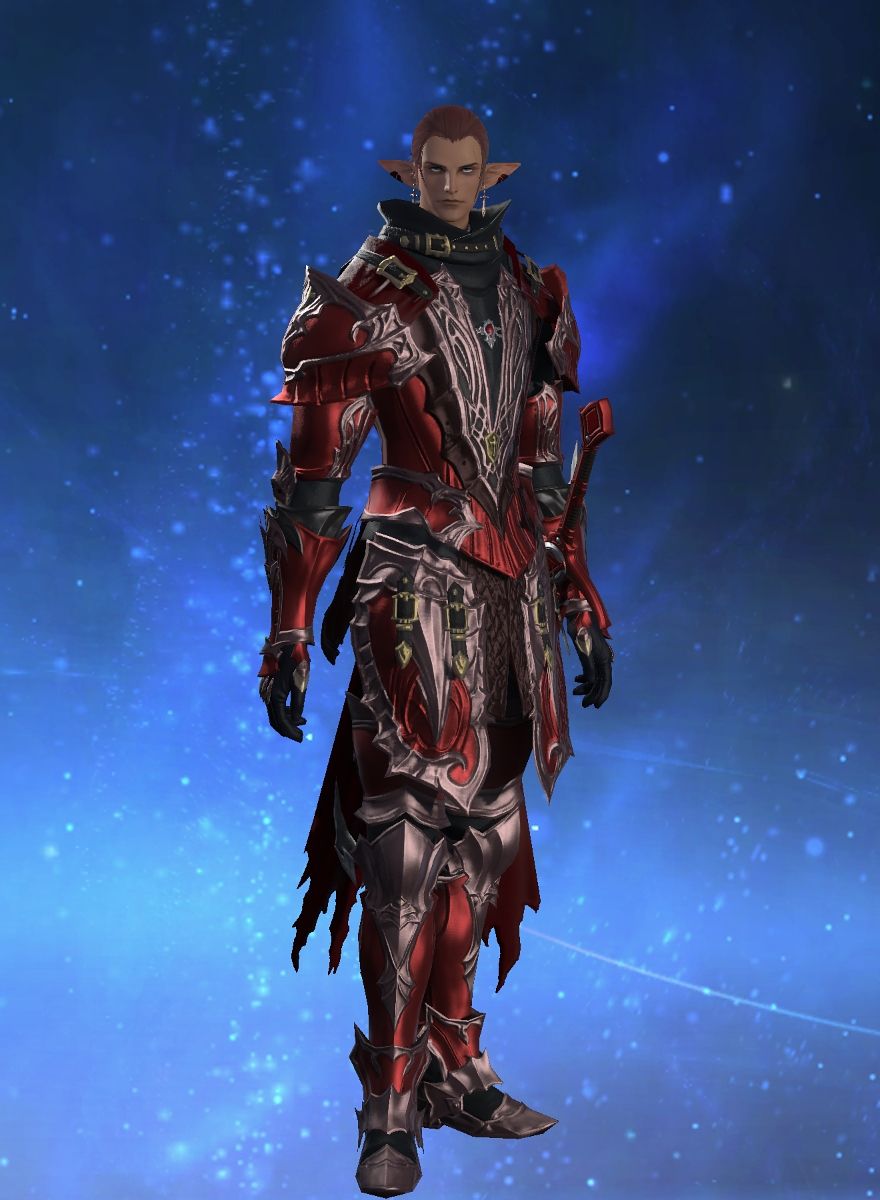 Name
:
Galvadan Edgecrusher
ID
: 192431
Race
: Male
Elezen
of
Wildwood
clan
Nameday
: 1st Sun of the 2nd Astral Moon
Guardian
:
Nophica, the Matron
Location
:
Gridania, Balmung, Crystal
Grand Company
:
First Serpent Lieutenant in
Order of the Twin Adder
About
: I am Galvadan Edgecrusher, son Tri'on and Elita. I was born and still live in the woodlands of eorzea, communing with the wood and all her creatures. It is a simple life, and in my opinion a better one at times.
The woodland spirit herself guides my hands, far from the cacophony of the masses, and the almost sacrilegious way others treasure industry fires over the warmth of the wood. Recently my thoughts have now beckoned me away, I've have been almost plauged by dreams telling me to travel outward. My parents, stern yet understanding sought counsel with the elders of my clan, to find the meaning of these strange night visions. After many hours of meditation, the dreams were translated.
The earth spirit herself had decided that my destiny was to be the first of my small clan to see this new world outside the wood, to tell the stories of my clan and kin and seek a new home in the world around us. After 3 moons travel in the wood, on the borders of Gridania I encountered a....strange duo. This encounter resulted in a horrible crime against the wood, soaking me in the curse known as "woodsin". I now seek to purge myself of the woodsin, atone to the wood spirit and find my destiny, no matter the cost.
But even as I seek to purge myself I also seek something more, something I did not share with my elders. The dreams I had....were also had by another, another I see in them. Who this person is I do not know, but I will recognize the face. I will go to them, and find out if they have seen me at night, and find meaning in all that has transpired.
4e0d76aa86aebdf2b4f3c75f4f4cec92
Achievements

Battle

Battle

Dungeons

Raids

The Hunt

Treasure Hunt

Trials

Character

Class

Commendation

Disciples of Magic

Disciples of the Hand

Disciples of the Land

Disciples of War

Gold Saucer

Crafting

Armorer

Blacksmith

Carpenter

Culinarian

Goldsmith

Leatherworker

Weaver

Exploration

Abalathia's Spine

Coerthas

Dravania

Duty

La Noscea

Mor Dhona

Thanalan

The Black Shroud

Gathering

Botanist

Fisher

Miner

Grand Company

Grand Company

Immortal Flames

Order of the Twin Adder

Items

Currency

Desynthesis

Items

Materia

Legacy

Battle

Currency

Dungeons

Exploration

Quests

Seasonal Events

PvP

Frontline

General

The Wolves' Den

Quests

Beast Tribe Quests

Levequests

Quests

Seasonal Events
Minions
Mounts