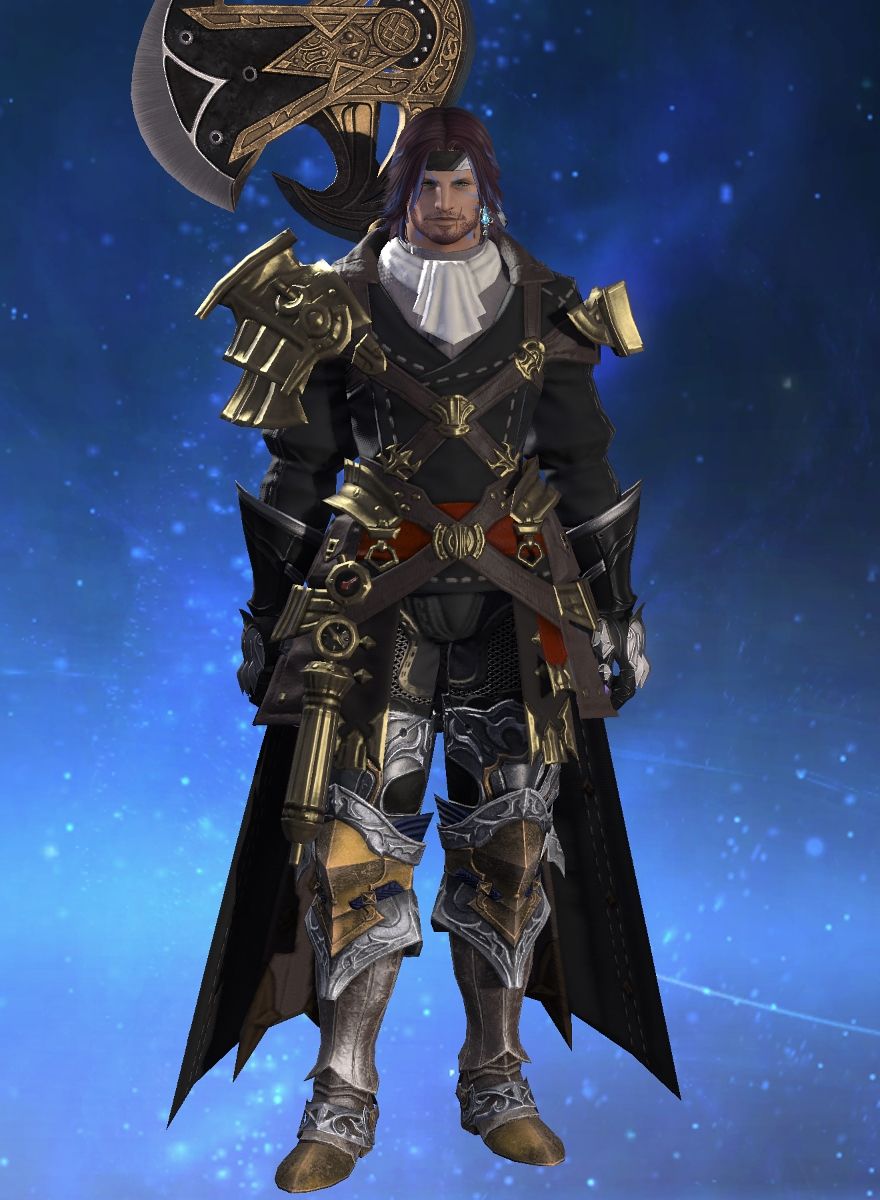 Name
:
Nullis Lockewest
ID
: 19125897
Moniker
: The Mythril Heart
Race
: Female
Hyur
of
Highlander
clan
Nameday
: 12th Sun of the 3rd Umbral Moon
Guardian
:
Althyk, the Keeper
Location
:
Ul'dah, Ultros, Primal
Grand Company
:
Flame Private First Class in
Immortal Flames
About
: Nullis was born on the Northern Oblast fields, under the stars, and mired deep within the detritus and rot of a cooling battlefield. His mother, a caravan whore stricken with a Black Mage's wasting Bio spell, was already dead when he left her. His father could have been anyone at all.
Nullis was found by a group of Eorzean spellswords, tacticians, and weapons crew who had become ascetic monks of an obscure or possibly fictional order; they'd abandoned the fight against the Magitek-fuelled military might of the Empire and the growing panic among their number, as some could divine the future of the world. They could not see anything, the said. They said it over and over again, as they went irretrievably mad until they could do nothing but drool and flap their tongues silently. The "monks" brought Nullis up as a strong, skilled, and educated warrior who could apply these skills in combat to turn the tide when times seemed dire. He left their faux-monastic retreat one night after his 17th summer without a word or even a missive to his foster family.
His success as a finely honed soldier for the Three States Alliance in the war against the Galdean Empire's invasion earned him rapid commendations and, eventually, an officer commission.
ECU4539VC
Achievements
Registered
: 2018-02-16
Updated
: 2020-12-31 20:30:26