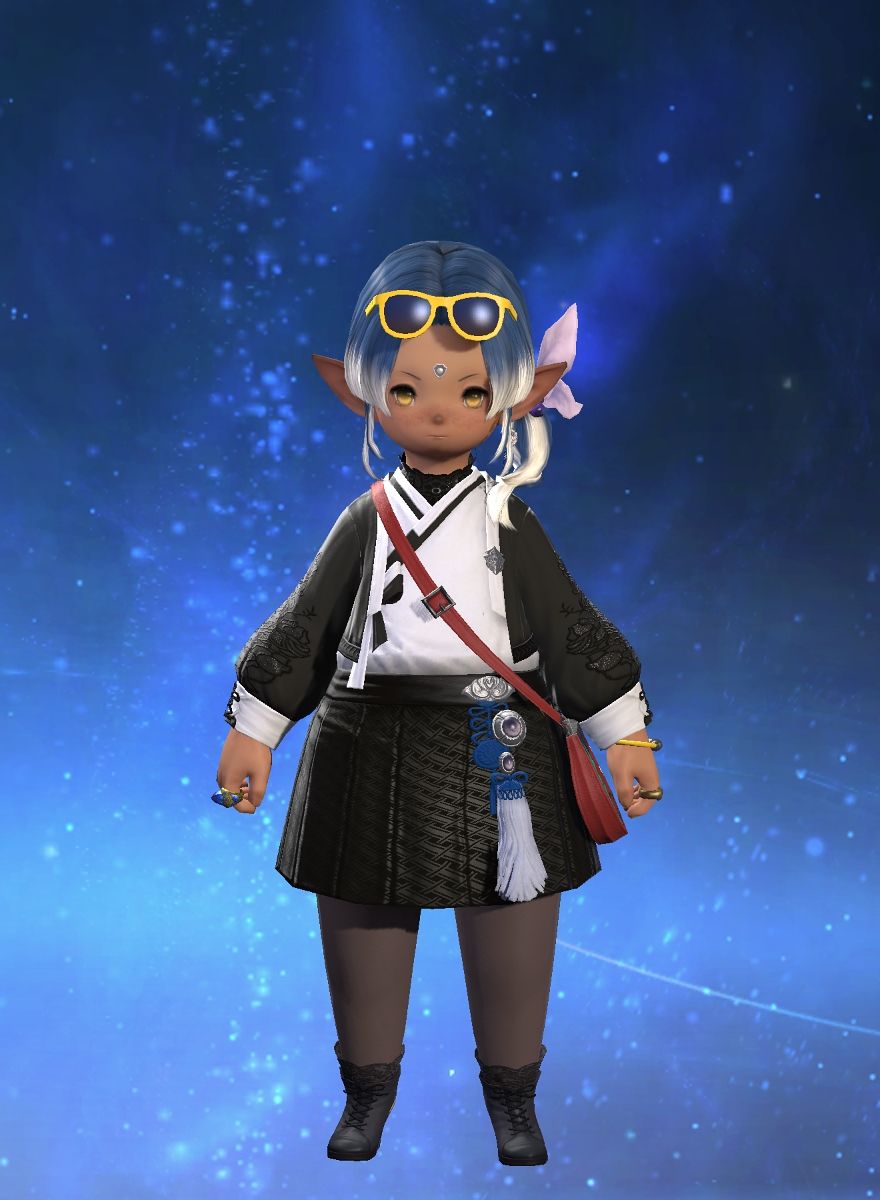 Name
:
Maleous Eli
ID
: 16078278
Moniker
: Eorzean Ninja Warrior
Race
: Male
Lalafell
of
Dunesfolk
clan
Nameday
: 30th Sun of the 2nd Astral Moon
Guardian
:
Althyk, the Keeper
Location
:
Limsa Lominsa, Diabolos, Crystal
Grand Company
:
Storm Private Third Class in
Maelstrom
About
: A youthful, however exhausted boy with his head in the clouds and his nose in a good book, training his spell-hand and eventually also his sword-hand. He has a great appreciation for music and art, with an ever-envious eye for the more practiced and experienced.
The one with the most inconsistent sleep schedule.
Now this is pretty much actually me. However, this is only my alt - my main char that I more frequently play is one "Alyssa Aurum".
Achievements

Battle

Battle

Dungeons

Character

Commendation

Disciples of Magic

Gold Saucer

Exploration

Coerthas

Duty

La Noscea

Mor Dhona

Thanalan

The Black Shroud

Gathering

Miner

Grand Company

Grand Company

Maelstrom

Items

Currency

Quests

Quests

Seasonal Events
Minions
Mounts