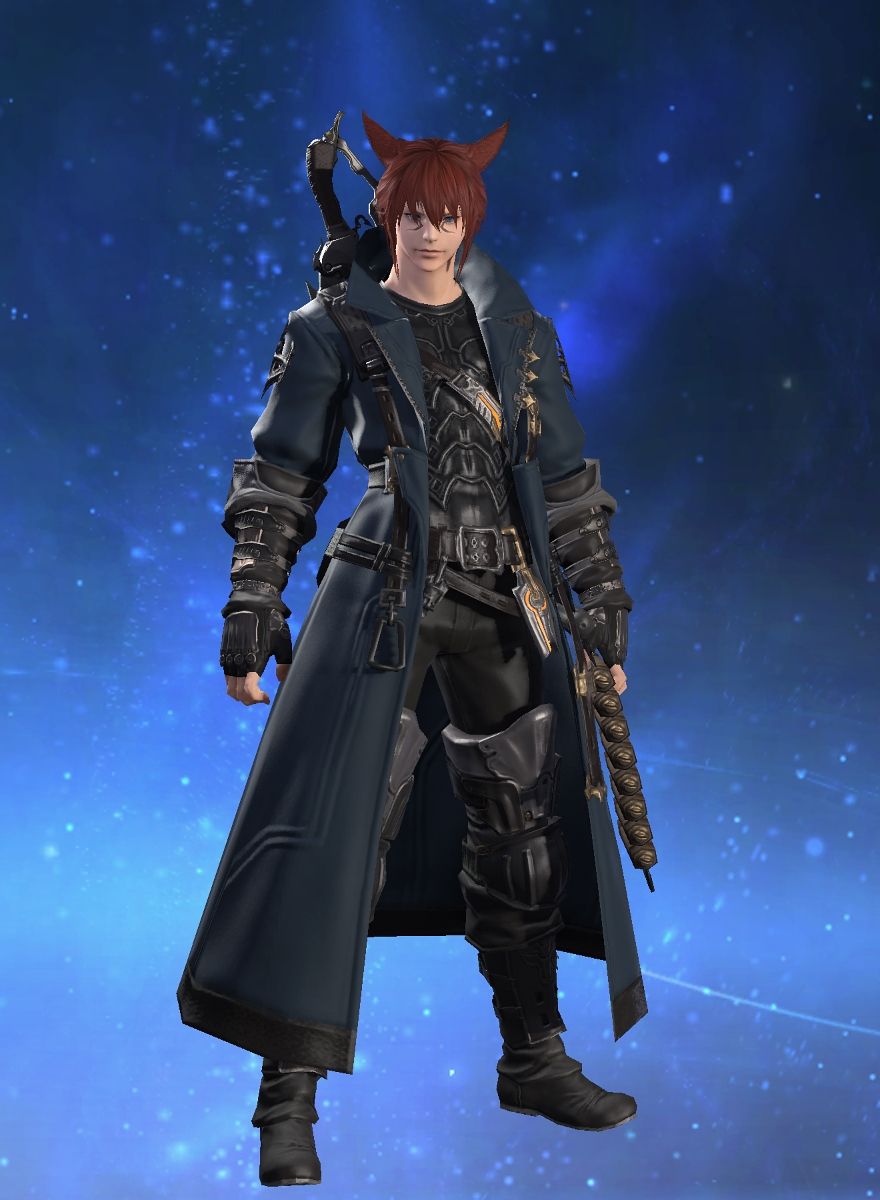 Name
:
Natu Ventus
ID
: 15518524
Race
: Male
Miqo'te
of
Seeker of the Sun
clan
Nameday
: 8th Sun of the 4th Astral Moon
Guardian
:
Llymlaen, the Navigator
Location
:
Limsa Lominsa, Zodiark, Light
Grand Company
:
Second Storm Lieutenant in
Maelstrom
About
: Hey everyone, my name is Natu Ventus, and I am from the Ventus clan or tribe. The Ventus clan is one of the most powerful of the whole world, tho even we have this much power, we only use it to maintain the balance of the light and dark in the world. Yes that is right, we don't even mind to work for the enemy as long it will result in a balance between the two forces. But we are mostly in a neutral perspective, since we don't want any unnecessary trouble between us and the world. Tho this time we are on the Eorzeans side against the Garleans and Ascians, since they are disturbing the balance right now. The whole clan has been in discussion on, how to take this to account. We have decided to go explore as adventures, tho we have our own mission to take account for.
Currently I am traveling with really good companions who is Filina Moonlight and Rikara Luxaria. I am having good time together with my friends in our adventures. I do sense a bit love vibes from Filinas side, I think she is in love with me.
Sometimes in our adventure we visits tribes, and for fun I challenge the leaders of those tribes to see how strong they are. Tho it was also there I was aware how the system goes with the tribes, as I think it is going against the equality which we go with in our clans. That is why I challenge the Nunhs and the leaders to try reason with them about the equality. There has been funny moments, and well less funny moments in doing so. The clans who did put some resistance was the Y tribe, the W tribe and the J tribe. Tho none has been able to get to my level of strength. I hope it don't sound so evil, but I can sometimes end up pinning the challenger down, while shouting to the crowds "Do you really want this kind of system?". Of course it is up to them, but I want everyone indeed the females to be free for them to choose who they should be with. If they choose the way it was before, they are free to do so. I am not the one to change thing, but to make people aware of, how they are doing it.
I can see there will be a lot of challenges futher in our adventures, and we are ready to take them on.
May the wind guide our ways.
Minions
Mounts