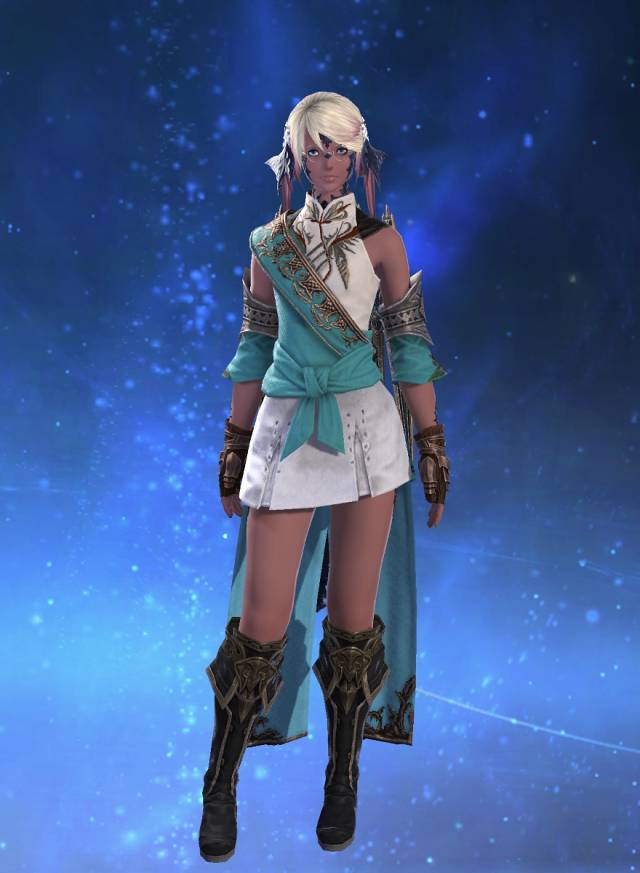 Name
:
Abi Galestorm
ID
: 1544757
Moniker
: Philanthropist
Race
: Female
Au Ra
of
Raen
clan
Previous incarnations

Female Miqo'te of Keeper of the Moon clan
Nameday
: 30th Sun of the 4th Astral Moon
Guardian
:
Oschon, the Wanderer
Location
:
Gridania, Cactuar, Aether
Grand Company
:
First Serpent Lieutenant in
Order of the Twin Adder
Free Company
:
Front Boss in
WeStandAsOne
About
: Hi all, I am Evie. I come from a long line of MMO's. Though I have played or beta a good amount of them, my favorite is the FF games. I first got hook on XI back on it's launch day, Stayed with it for the first 4 years. Then with real life getting in the way, I had to take some time off, but kept returning whenever I could.
When FFXIV 1.0 came out, i never got into it. It wasn't untill ARR, that I beta test and played it for the first year. Then real life struck again, took 2 years off. I just returned a few weeks ago, and I still love it.
I enjoy being a healer then most, and will normally find me running around helping others.
Achievements

Battle

Battle

Dungeons

Raids

The Hunt

Treasure Hunt

Trials

Character

Class

Commendation

Disciples of Magic

Disciples of the Hand

Disciples of the Land

Disciples of War

General

Gold Saucer

Crafting

Armorer

Leatherworker

Exploration

Abalathia's Spine

Coerthas

Dravania

Duty

Gyr Abania

La Noscea

Mor Dhona

Othard

Sightseeing Log

Thanalan

The Black Shroud

Gathering

Botanist

Fisher

Miner

Grand Company

Grand Company

Order of the Twin Adder

Items

Collectables

Currency

Items

Materia

Quests

Beast Tribe Quests

Levequests

Quests

Seasonal Events
Minions
Mounts