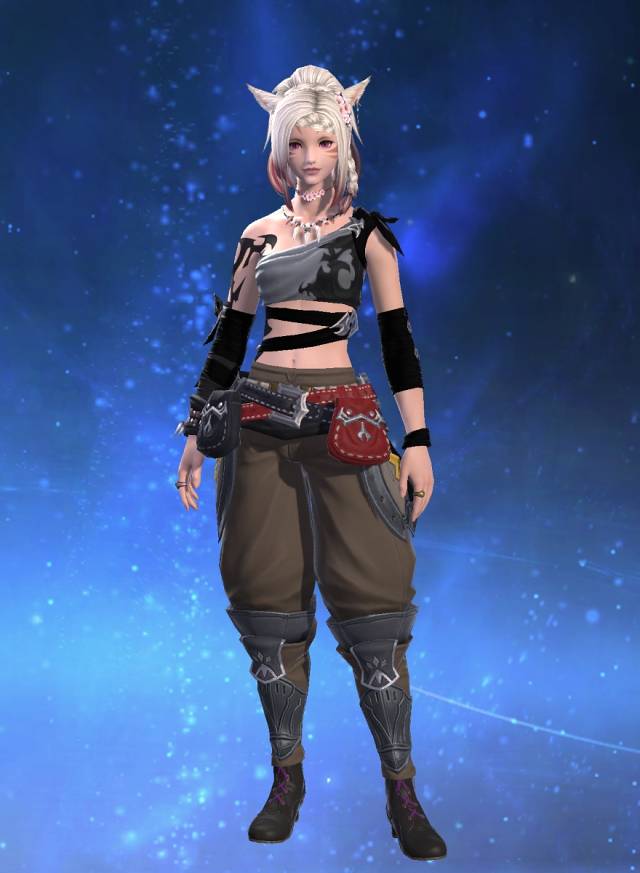 Name
:
Gandalfette Grisette
ID
: 14711516
Moniker
: Of the Eastern Skies
Race
: Female
Miqo'te
of
Seeker of the Sun
clan
Nameday
: 16th Sun of the 5th Astral Moon
Guardian
:
Azeyma, the Warden
Location
:
Gridania, Zodiark, Light
Grand Company
:
First Storm Lieutenant in
Maelstrom
About
: Bonjour
Je ne suis pas la meilleure joueuse d'Eorzea, loin de là, mais je fais de mon mieux dans la bonne humeur. Ma Compagnie Libre est très importante pour moi, les membres qui la composent aussi. Mon but est qu'ils se sentent bien, qu'ils jouent à leur rythme, de la manière qu'ils ont choisie, je suis là pour aider si je le peux, conseiller ou chercher de l'aide auprès de quelqu'un de plus compétent.
J'aime l'idée de faire parti d'un groupe soudé qui s'amuse et avance.
Bon jeu à vous tous, profitez bien ce jeu est magnifique.
Minions
Mounts