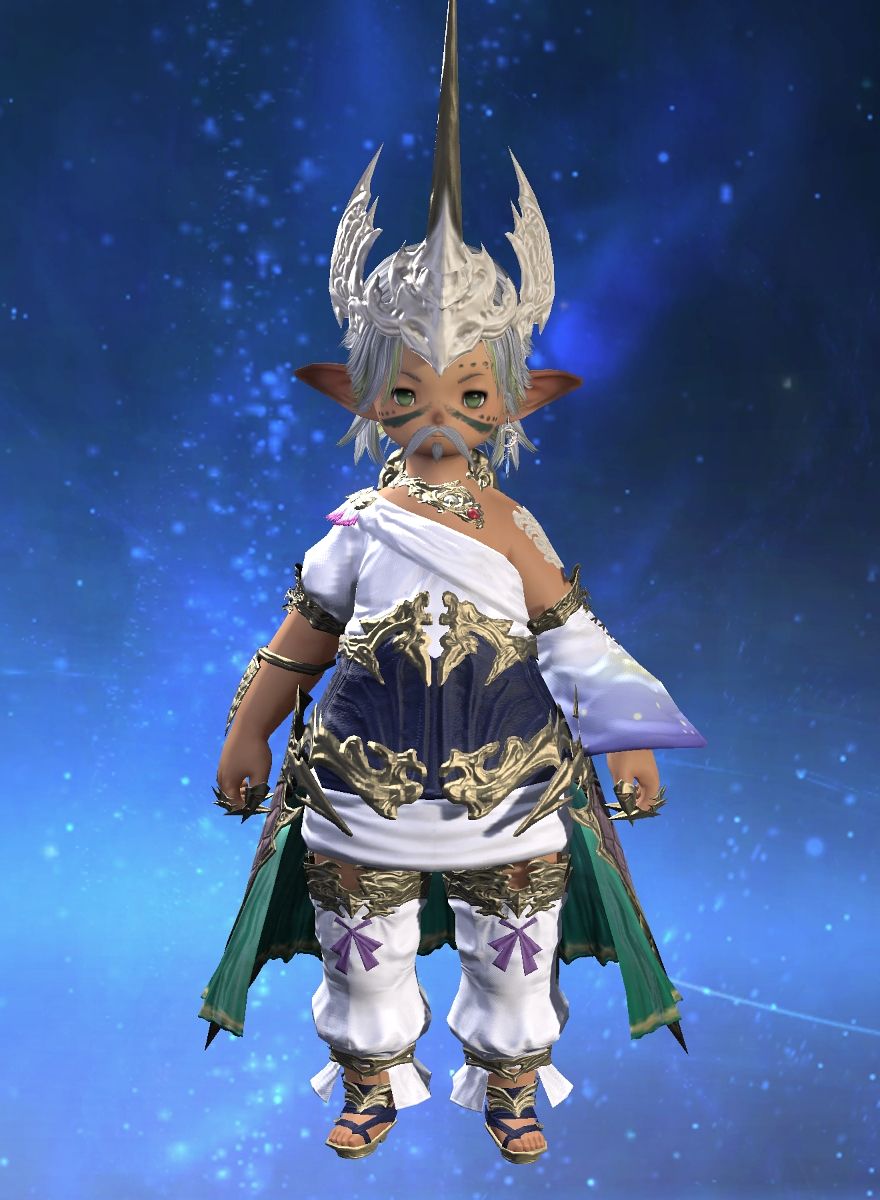 Name
:
Makoto Youshida
ID
: 1355428
Moniker
: Sky Pirate
Race
: Male
Lalafell
of
Dunesfolk
clan
Nameday
: 26th Sun of the 5th Astral Moon
Guardian
:
Thaliak, the Scholar
Location
:
Gridania, Sargatanas, Aether
Grand Company
:
Second Flame Lieutenant in
Immortal Flames
Free Company
:
The Wanderers in
Dance, Moogle, Dance
About
: Makoto grew up in a gatherer's community where Thanalan meets the Twelveswood (The Black Shroud). There he learned basic conjury and survival skills, however he felt his true calling would be ever more grand. To discover himself he left his home and met up with a caravan headed to Ul'dah, where life would take a very interesting turn.
Achievements

Battle

Battle

Dungeons

Raids

The Hunt

Trials

Character

Class

Commendation

Disciples of Magic

Disciples of the Hand

Disciples of the Land

Disciples of War

Gold Saucer

Crafting

Aclhemist

Armorer

Blacksmith

Carpenter

Culinarian

Goldsmith

Leatherworker

Weaver

Exploration

Abalathia's Spine

Coerthas

Dravania

Duty

La Noscea

Mor Dhona

Thanalan

The Black Shroud

Gathering

Botanist

Fisher

Miner

Grand Company

Grand Company

Immortal Flames

Maelstrom

Order of the Twin Adder

Items

Currency

Items

Materia

Legacy

Currency

Quests

PvP

Frontline

General

Quests

Beast Tribe Quests

Levequests

Quests

Seasonal Events
Minions
Mounts