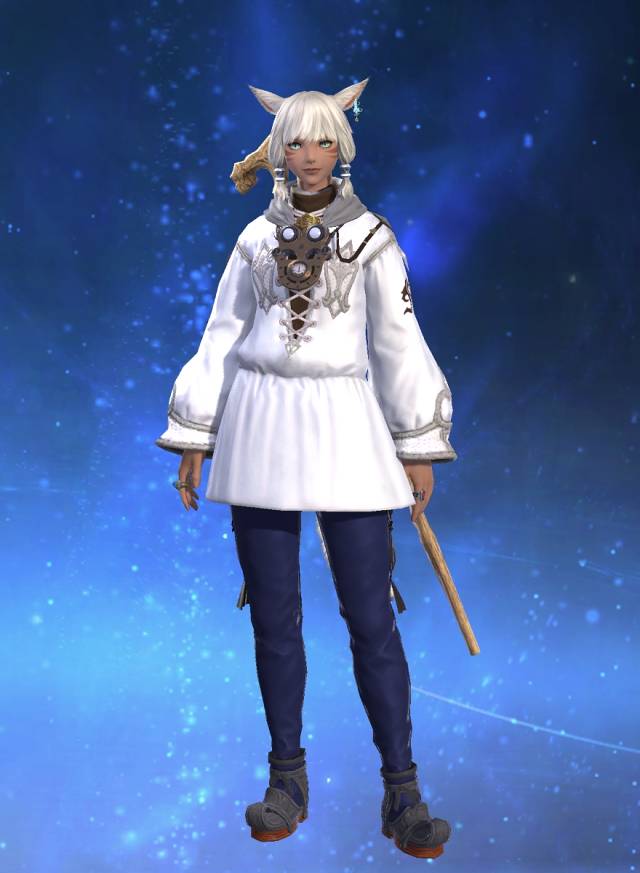 Name
:
Abendstern Y'shtola
ID
: 13540896
Race
: Female
Miqo'te
of
Seeker of the Sun
clan
Nameday
: 7th Sun of the 3rd Astral Moon
Guardian
:
Llymlaen, the Navigator
Location
:
Limsa Lominsa, Shiva, Light
Grand Company
:
Storm Private Third Class in
Maelstrom
Free Company
:
Twinks in
Heavenly Strike
About
: Hallöchen,
das hier ist mein 2. FFXIV-Charakter, welchen ich in Erinnerung an Y'shtola's altes Design von A Realm Reborn ab und zu verwenden möchte. Obwohl ich noch nicht in Ishgard bin, habe ich bereits von ihrem veränderten Erscheinungsbild gehört, weshalb ich diese kleine Kopie als Erinnerungstück erschaffen habe.
Mein Hauptcharakter: http://de.finalfantasyxiv.com/lodestone/character/11616372/
-------------------
Hello there,
this here is my second FFXIV-character, who I want to use now and then as a memorial for Y'shtola's old design from A Realm Reborn. Although I'm not yet in Ishgard, I learned already about her changed apperance, so I created this little copy here as a visible keepsake.
My main-character: http://de.finalfantasyxiv.com/lodestone/character/11616372/
Achievements

Battle

Battle

Character

Disciples of Magic

Gold Saucer

Exploration

Duty

La Noscea

Thanalan

The Black Shroud

Grand Company

Grand Company

Maelstrom

Items

Currency

Quests

Quests

Seasonal Events
Minions
Mounts