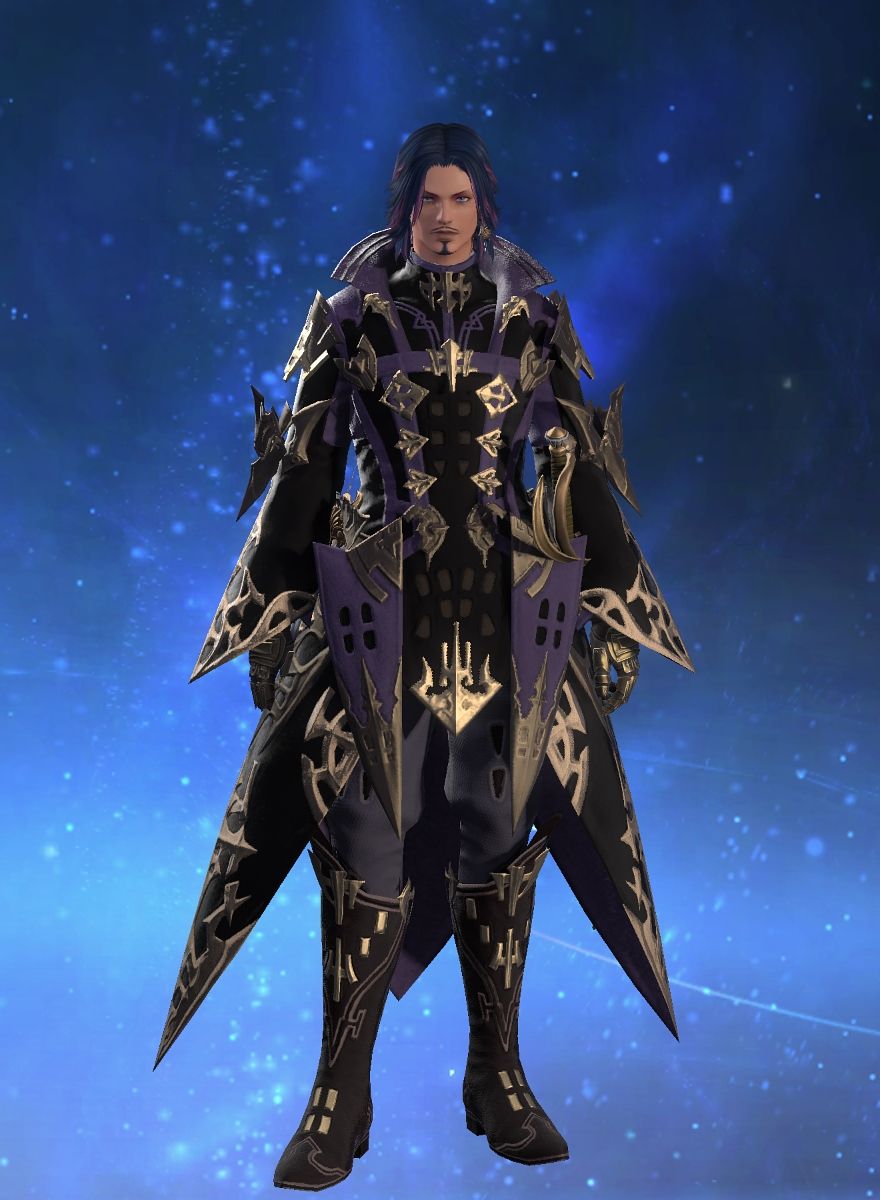 Name
:
Statesman Enexile
ID
: 133946
Moniker
: Starcaller
Race
: Male
Hyur
of
Midlander
clan
Nameday
: 30th Sun of the 4th Umbral Moon
Guardian
:
Oschon, the Wanderer
Location
:
Ul'dah, Brynhildr, Crystal
Grand Company
:
Second Flame Lieutenant in
Immortal Flames
Free Company
:
Honored Knight in
The Knights Watch
About
: 5062248717250e20c1e78936af46816e
Once a powerful character in Paragon City Statesman fell to the villainous deeds of the evildoers from the Rogue Isles. Just as the alien forces took aim at the hero, he became enveloped in a strange forcefield and found himself teleported by an unknown force to a distant land. The once powerful leader of the heroes found himself without his armies and maxed out abilities. Now a young man again he had to learn the ways of the Eorzeans and fell in line with the Order of the Twin Adder as they aligned with his love of nature and reverence of Spirit.
The first path he took was that of the Black Mage and soon began to rely on the controlling aspect of the powers and the high damage was intoxicating to him. White Mage is the next obvious training for him as seeing his fellow teammates and linkshell members suffer is unbearable.
Now teleported away again from the rath of Bahamut by our beloved Louisoix into a new era, A Realm Reborn.
Achievements

Battle

Battle

Dungeons

Raids

The Hunt

Trials

Character

Class

Commendation

Disciples of Magic

Disciples of the Hand

Disciples of the Land

Disciples of War

Exploration

Abalathia's Spine

Coerthas

Dravania

Duty

La Noscea

Mor Dhona

Thanalan

The Black Shroud

Gathering

Botanist

Fisher

Grand Company

Grand Company

Immortal Flames

Order of the Twin Adder

Items

Currency

Materia

Legacy

Currency

Dungeons

Quests

PvP

Frontline

General

Quests

Beast Tribe Quests

Levequests

Quests
Minions
Mounts