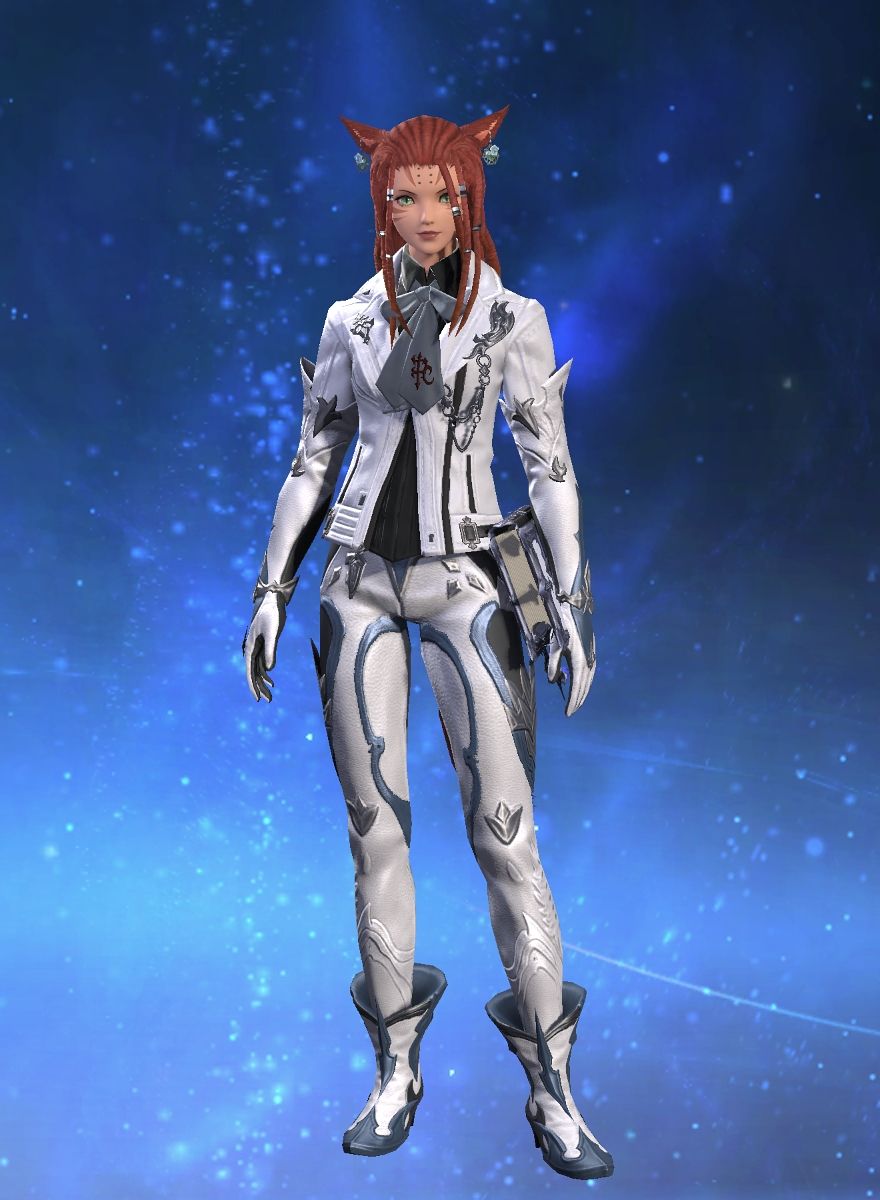 Name
:
Gabrielle Firestorm
ID
: 13155020
Moniker
: The Strategist
Race
: Female
Miqo'te
of
Seeker of the Sun
clan
Nameday
: 30th Sun of the 6th Umbral Moon
Guardian
:
Thaliak, the Scholar
Location
:
Limsa Lominsa, Lich, Light
Grand Company
:
Second Serpent Lieutenant in
Order of the Twin Adder
Previous affiliations

Free companies

: Semi Croustillants
About
: Bonjour à tous!
Ma philosophie du jeu: détente avant tout!
Loin d'être le meilleur (et pas envie de le devenir), j'espère juste passer du bon temps avec des gens sympa (et polis).
Un boulet nous fait louper un donjon? et alors, prochain coup ce sera sûrement moi le boulet. Du moment qu'on rigole, peu importe que l'on se loupe, ça arrive.
Bon jeu à tous!
Minions
Mounts