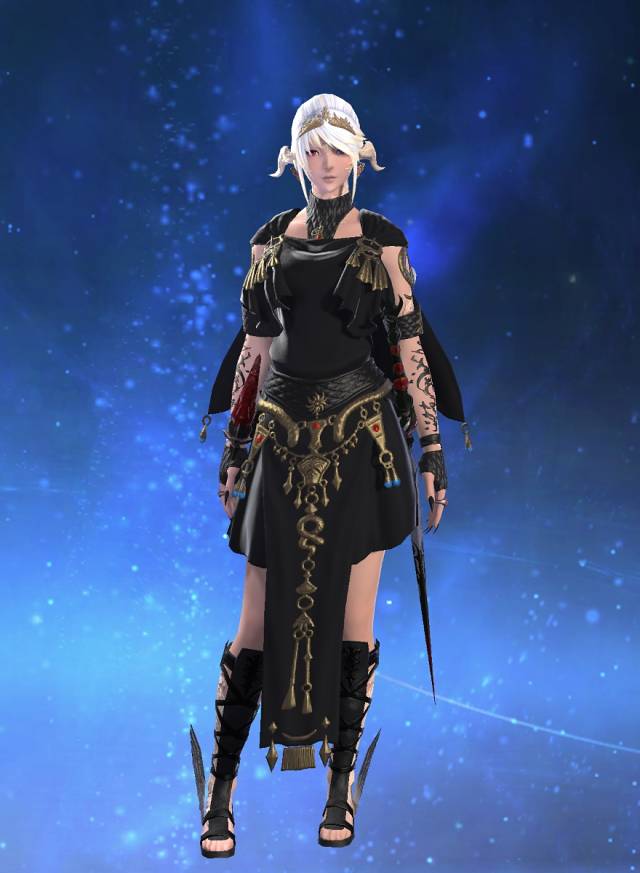 Name
:
Yui Tenshi
ID
: 11998522
Moniker
: Muso
Race
: Female
Au Ra
of
Raen
clan
Nameday
: 14th Sun of the 1st Umbral Moon
Guardian
:
Menphina, the Lover
Location
:
Ul'dah, Faerie, Aether
Grand Company
:
First Serpent Lieutenant in
Order of the Twin Adder
Previous affiliations

Free companies

: The Lost Suns, The Boar Hat, Unlimited Dream
About
: DATA CENTER: Trials, Dungeons, Raids, Alliance Raids, Normal/Hard/EX, Eureka
WORLD: Special FATEs, S-ranks, Stormblood A-ranks
Chemist IRL. Your friendly, lazy, Au Ra in-game.
===
About me and FFXIV:
I started in May of 2015 on the Heavensward early access trial version, but I couldn't afford the subscription and went on hiatus for over a year. Then on December 2016, when I could afford it, I started my paid subscription and remain subscribed to this day. FFXIV is my second MMO after WOW, but I really liked the Final Fantasy series and the more realistic character looks from FFXIV, which is why I switched over to this game after they made the ARR changes and reviews were far more positive. I'm not much of a hard-core gamer due to my work schedule, but I do try to play whenever possible.
Minions
Mounts