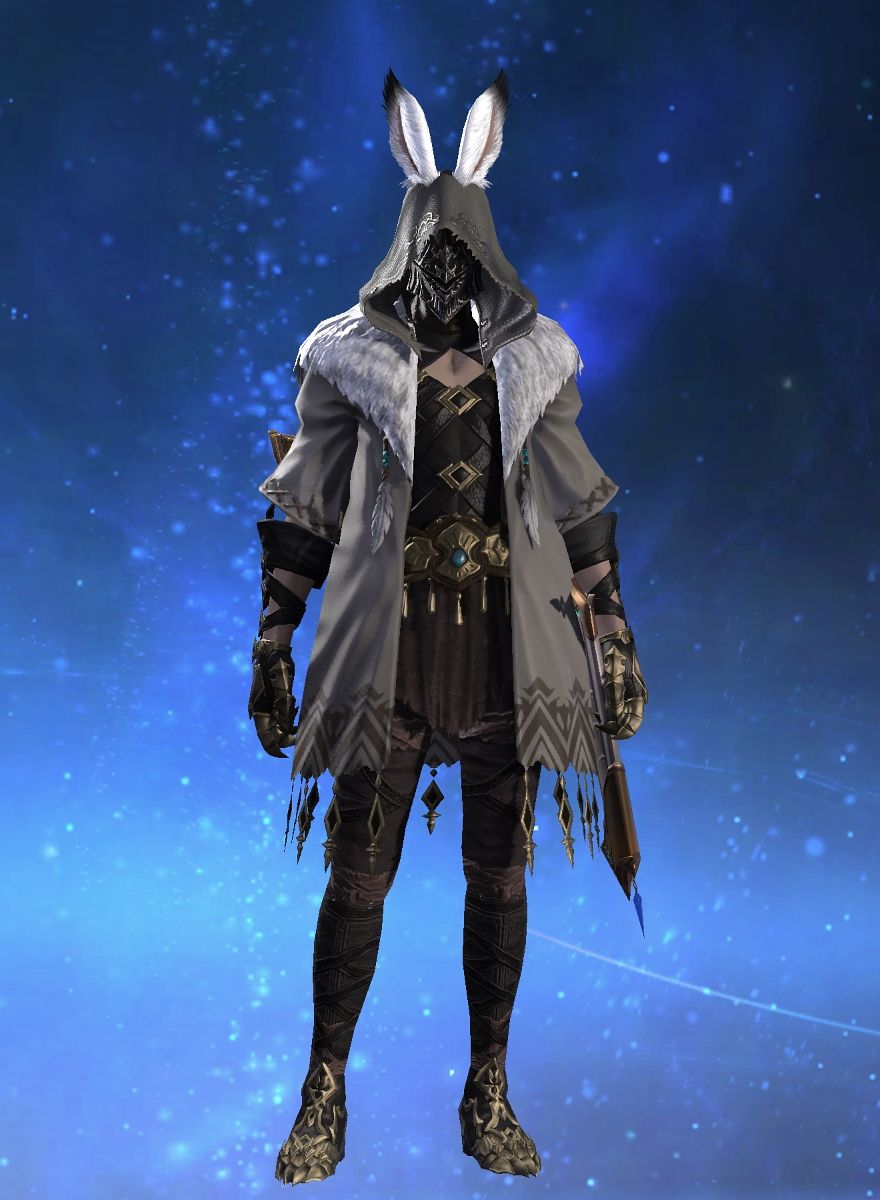 Name
:
Corvo Bacardi
ID
: 11489770
Moniker
: Lightbringer
Race
: Male
Au Ra
of
Raen
clan
Previous incarnations

Male Au Ra of Xaela clan
Nameday
: 6th Sun of the 3rd Umbral Moon
Guardian
:
Oschon, the Wanderer
Location
:
Limsa Lominsa, Jenova, Aether
Grand Company
:
First Storm Lieutenant in
Maelstrom
About
: Coffee of the day is Wildfires
respirdal @ twitter & corvoffxiv @ tumblr
----------
Hello and welcome!
I'm Corvo Bacardi, wandering child of Oschon and samaritan to
new adventurers.
I'm a casual roleplayer who dabbles in side-stories as hired arms, development and mentor figure as my offline schedule isn't favorable for day-to-day threads.
When I'm not wandering Eorzea for new sights or engaging with sprouts I'm usually hanging with my static in savage content.
The character:
Corvo Bacardi is the self-named Roegadyn Sea Wolf from Limsa Docks. Years of reckless adventures and close-calls have given this wanderer a taste for a placid and tranquil lifestyle when their wanderlust or lack of funds urge them to set foot away from the commodity of a garden patch and a quiet afternoon.
You can find us in Limsa, Ul'Dah and Wolve's Den.
Achievements

Battle

Battle

Dungeons

Raids

The Hunt

Treasure Hunt

Trials

Character

Class

Commendation

Disciples of Magic

Disciples of the Hand

Disciples of the Land

Disciples of War

General

Gold Saucer

Crafting

Aclhemist

Armorer

Blacksmith

Carpenter

Culinarian

Goldsmith

Leatherworker

Weaver

Exploration

Abalathia's Spine

Coerthas

Dravania

Duty

Gyr Abania

La Noscea

Mor Dhona

Norvrandt

Othard

Thanalan

The Black Shroud

Gathering

Botanist

Fisher

Miner

Grand Company

Grand Company

Maelstrom

Items

Currency

Desynthesis

Items

Materia

PvP

Frontline

General

The Wolves' Den

Quests

Beast Tribe Quests

Levequests

Quests

Seasonal Events
Minions
Mounts