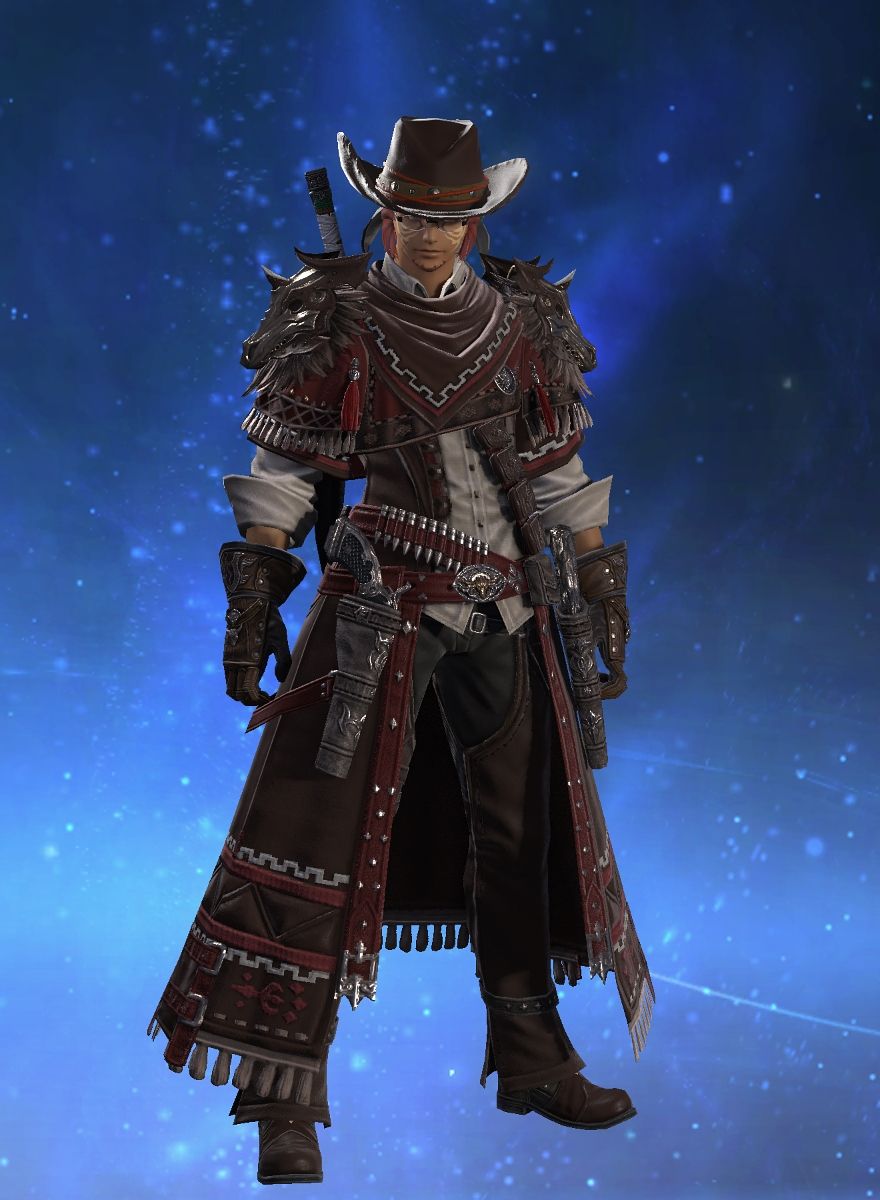 Name
:
R'jhet Nunh
ID
: 10588440
Moniker
: Deck Hoarder
Race
: Male
Miqo'te
of
Seeker of the Sun
clan
Nameday
: 21st Sun of the 2nd Astral Moon
Guardian
:
Azeyma, the Warden
Location
:
Gridania, Balmung, Crystal
Grand Company
:
Flame Captain in
Immortal Flames
Previous affiliations

Free companies

: Dewdrop Inn
About
: A self proclaimed "Green Knight", R'jhet's story truly begins in the year 1568 of the 6th Astral Era. The 15 year old Tia, prompted by his ambitious mother, challenged his senior to a duel for the title of "Raptor Clan Nunh". The beloved elder R'ger lost to Jhet's youth, but not before giving him a small scar across his cheek. The Raptor tribe was not happy about R'ger's fall from Nunh-ship, and Jhet soon found himself somewhat shunned.
In 1569 he married his first wife, R'Kiri. Together they had his first child, R'Avia. The next year would bear the wings of the Garlean Empire, and the rapid recruitment from the Grand Companies of Eorzea. Deciding he needed to make something of himself, R'jhet would leave for Gridania to learn the art of Conjury.
While learning the healing arts, he met an elezan named Pieraux Cobolt. With his expressionless visage, but subtle sense of humor, Pieraux would become one of Jhet's best friends in life. During his brief stay in Gridania, the Tam-Tara Deepcroft was opened. As the undead shambled out into the Shroud, every able body had to do their part to put the dead back where they belonged. During this incident, he and Pieraux teamed up with the mysterious Crimson Knight, Sir Tsovir. Sir Tsovir's bravery lead the fledgling adventurers into the heart of the Deepcroft, helping to stop the problem at the source. In spite of his blatant innecrophobia, Jhet pushed forward with them.
As they walked back in victory, Jhet asked Sir Tsovir why he had not been afraid. In his wisdom Tsovir did not answer directly, but instead asked Jhet why he had followed him. Jhet hesitantly answered that he thought Pieraux and the Knight would get hurt, and that they'd need his healing skills. Tsovir nodded, "That same mindset is why I do what I do. I however prefer to not let my friends get hurt in the first place." Jhet was on an airship for Ul'dah the next day, with Pieraux in tow.
As he trained in the ways of the sword, Jhet found himself in a strange predicament. An Ul'dahn had been killed, and Jhet found himself framed for it. A man named Rev'sae would offer his services as a private eye, and the two would become steadfast friends. Pieraux also found a group willing to overlook the accusations, a mercenary company called "The Band of the Hawk". The final piece of help came from a woman named Miah Polaali from Clan Morbolvine. She offered Jhet and his growing family a place to stay safe if he needed it. This would not be his last encounter with the Clan.
After the Calamity of 1572 the Band began to fall apart. Pieraux and Jhet decided to use its dwindling resources to aid those in need. Turning to the Dark Arts for extra fire power, the two would find themselves in a great deal of trouble. Jhet permanently messed up his aether, and Pieraux found himself transported to another dimension. 10 years would pass before Jhet would reunite with Clan Morbolvine, taking up his original role of healer once again. R'ger could not be prouder.
Minions
Mounts